I have several macro palettes,
Currently, I give each macro in the palette a number, then I press the number to activate that specific macro: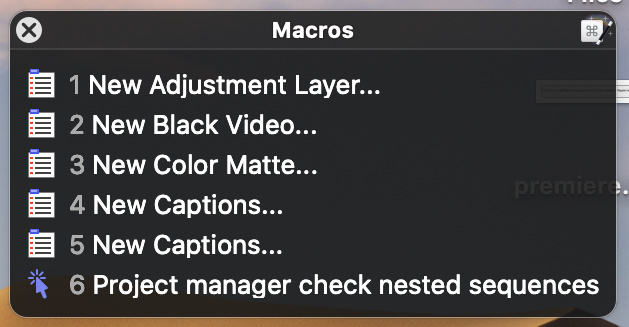 I don't know if there is a better way to do this. Is there a setting or something that will put a number next to each macro in the palette? Some other way? Because if I need to change or remove one of the macros then the numbers are out of order and must be renamed.