Hi, I'm trying to automate a lot of my grunt work placing four different sizes of adverts into 16 potential positions on a spread in InDesign.
I've sorted how to get a script to move a selected object into position.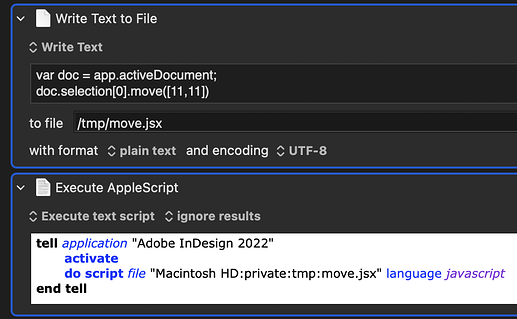 Each one of the 16 positions will be specified in 16 different Javascripts, with each requiring its own hotkey trigger (keyboard shortcut) (e.g. shift-L1, shift-L2 ... shift-L8, shift-R1 etc.).
Now, I could create 16 different macros in order to use 16 different hotkey triggers, but surely there's a way to have just one macro with a list of triggers for the different variables. Can it be done?
Many thanks if you can help at all.