It appears that Chrome just did an update. When I opened Chrome manually, I got the whats-new page.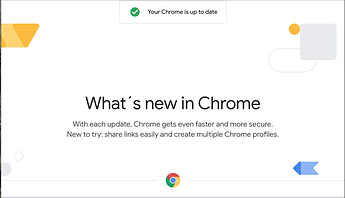 And now my KM macro that opens a Chrome window is not working.
I tried creating a minimal macro to test the action: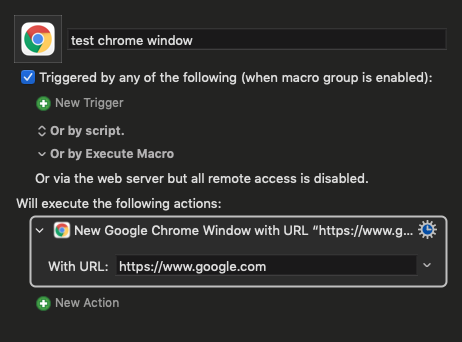 It doesn't work. Nothing happens. Not with the Run or Try buttons nor with the Gear > Try Action menu option.
I tried restarted KM, both the engine and the editor. I tried shutting down and rebooting my computer.
It has the feel of some security or access permissions being messed up. Is there some place in the OS that gives KM permission to send commands to Chrome that could have gotten squashed?