Continuing the discussion from Request: Make KM Master Palette Icon Smaller:
I thought I'd post one of my palettes, so we could discuss how we organize our palettes. I believe this topic has been covered before, but what's a forum without repeated topics?

---
Here's a palette I use while in the KM Editor. I have it on a second monitor: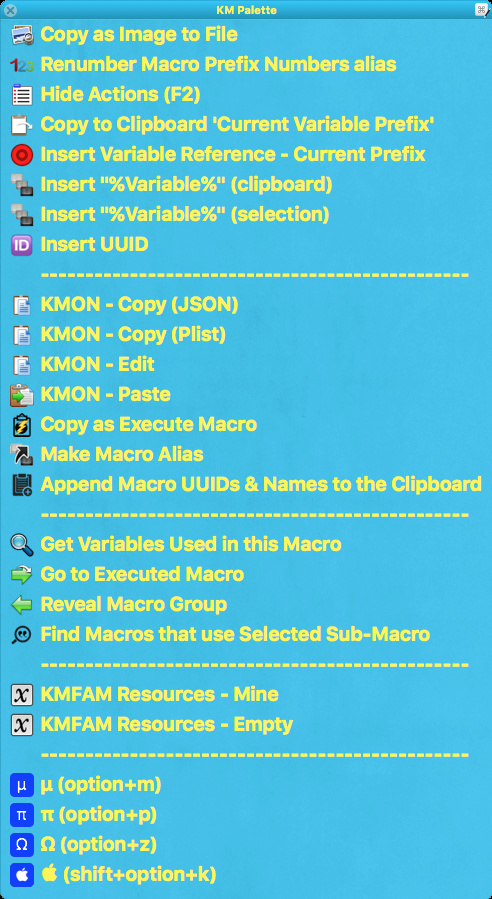 I make heavy use of icons, and group things using separators. Here's what the macros look like in the editor:
The "Divider" macros are empty macros, like this: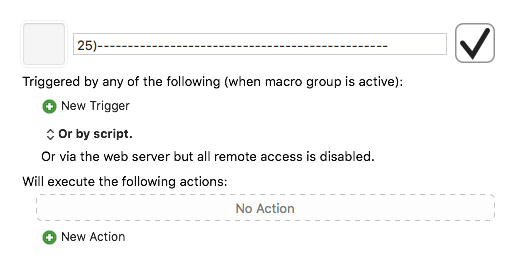 I use a small, transparent icon:
BlankIcon.png.zip (331 Bytes)
In order to manage the prefix numbers in so many macros, I use this macro, which I wrote:
Hope this helps some.