I have seen several posts about how to pass variables into shell scripts. However, even after several trials I can't wrap my head around this.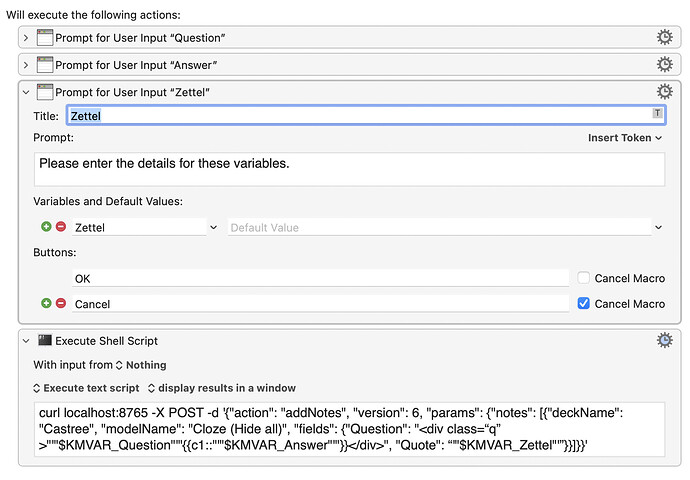 I either get this error message by the programme I try to curl to.
addons21/2055492159/web.py", line 199, in handlerWrapper
    if params.get('action', '') == 'requestPermission':
UnboundLocalError: local variable 'params' referenced before assignment

Or the variables are just passed with their names- like %$KMVAR_Answer% instead of e.g. "This would be an answer" .
Any help with this would be much appreciated