Picking the Best Password Manager for You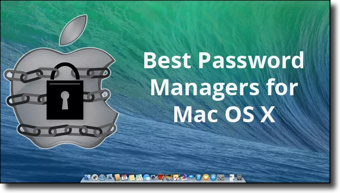 First, my apologies to @peternlewis for starting a topic that is not directly related to Keyboard Maestro. However, it is an important topic for all Mac users, and we have already had much discussion in another thread.
Important
The most important point is to get and use a secure, reliable password manager. Don't store your passwords in insecure places like text files, KM variables, Excel, Word, Pages, Numbers, etc. Do your homework, do some testing, and then pick the password manager that works best for you.
Research
First, it is always best to do your own research. Do an Internet search on "mac password manager", and go from there.
I have done that, and it appears to me that there are at least five viable candidates, maybe more. I'm not going to list them here, but post some links to other reviews.
And there are more. You choose.
Please Post Your Experience
If you have had significant experience with one or more password managers, please post below.
Previous Discussions
I have moved previous discussions (which were off-topic) to below.
I hope all find this helpful.