Hi guys,
I have a regex-string which works in regex 101 but not in Keyboard Maestro.
See here: regex101: build, test, and debug regex
I tried the suggestions in MACRO: Get List of RegEx Capture Group of Multiple Matches but can't get it to work.
Here is the current status: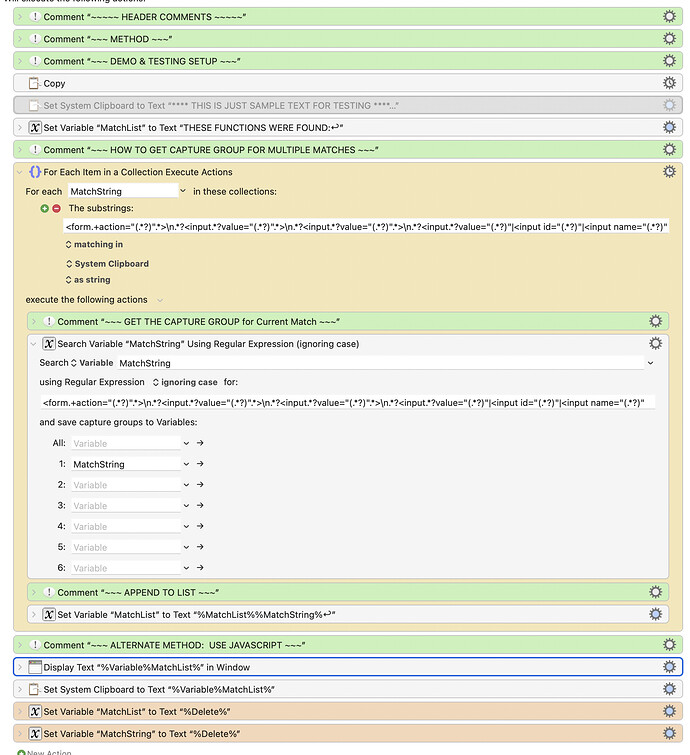 Which results in:
The goal is to get the specific parameters in different variables so I can automatically paste them into other code and forms.
Does anyone know what I am doing wrong?
Maybe the regex-ninja @JMichaelTX who provided the awesome template?
Thanks
Julian