Hi all! I am quite new with Keyboard Maestro and do my first small steps. Currently I am struggling with a simple renaming of one and/or multiple files. Quite simple, the file name shall be kept, and as a prefix I want to add current date.
In the (fantastic) forum I found this example: Rename File. It's pretty much what I was looking for, so I adopted this for my purposes.
My understanding of this macro is, that it should actually also work for multiple files. But unfortunately, it doesn't work at all.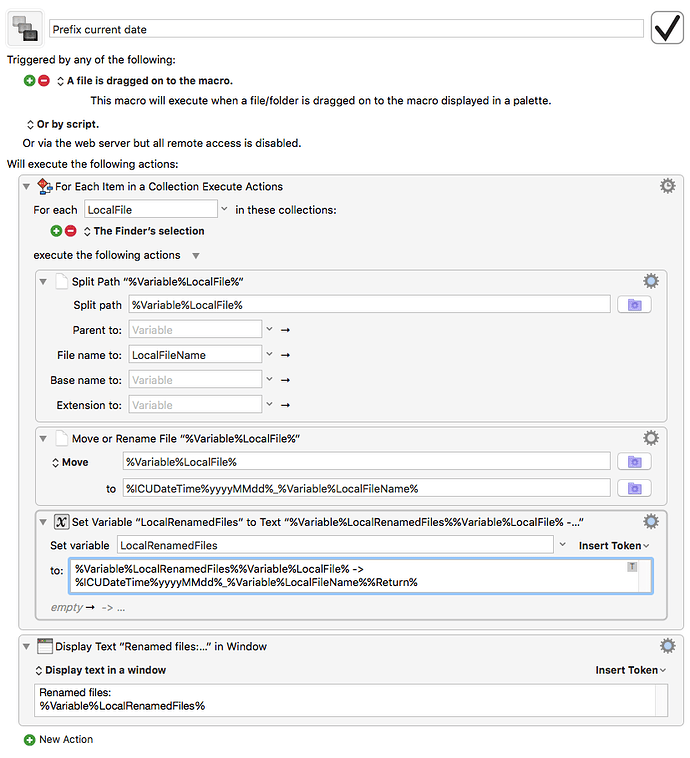 I'm almost embarrassed to ask, but where's the mistake?