Related to How to Rename a Dynamic File Automatically Without Prompting User Input?
I frequently file documents using this: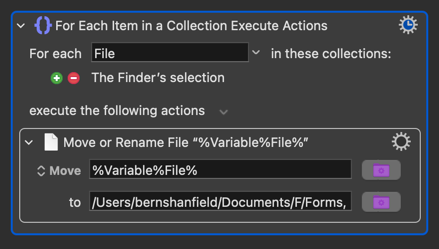 This fails when there is a file with the same name in the target folder, leaving the file where it is. Unlike the referenced macro, there may be a few or many files in the target folder.
Current workaround is with the file still selected, use: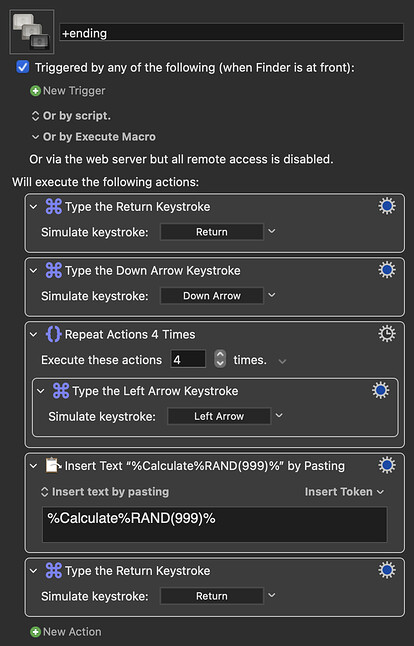 To append a random 3-digit number to the end of the file name and before the extension. Then, re-running the move macro works.
It seems in some instances, the Finder adds 'copy' 'copy copy' etc. to make a file name unique and sometimes prompts for replace or keep both. I'm unclear what triggers the variants.
Can the simple move macro register the failure, append a unique number and rerun successfully without prompting for input, so the move happens regardless of the contents of the target folder?