Set the variable value, repeat the number of +1, and update the variable.
It is very difficult for me. Is anyone willing to help me?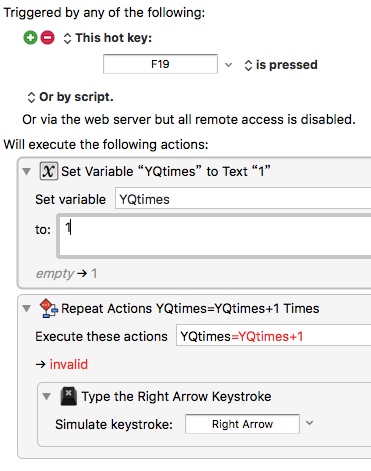 I need to repeat the action "Type the Right arrow Keystroke" up to 20 times.
The usage scenario is like this. There are a lot of videos in the folder that need to be uploaded to the website. You can only locate the first video each time you upload. I want to use Keyboard Maestro to select video uploads automatically.