Hi,
I am trying to get get the content of a csv file, through a python script in to Keyboard Maestro. The python script can be seen in the comment in the file, it works, both in my editor and through the Terminal, however, i get the error below, how is this fixed?
File "/Users/jensbay/Dropbox/#1 Files/Andet/Fun/Sun/get_data.py", line 1, in
import pandas as pd
ImportError: No module named pandas. Macro "Trying" cancelled (while executing Execute Shell Script).
Comment.kmactions (1.6 KB)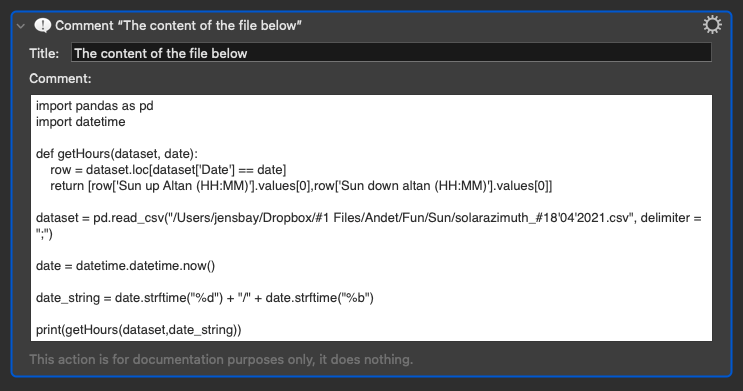 Keyboard Maestro 9.2 on macOS 11.2.3
Best Regards
Jens