So if you have a lot of tabs open and are jumping around from tab to tab, you may find it's very easy to forget which tab you were on previously looking at or that there is like 5 tabs between the one you are currently viewing and the other tab you want to look at. Safari has a built in shortcut to go to the previous and next tab, but I thought it would be nice to have a shortcut to jump to the previously viewed tab (similar to ⌘-Tab which activates the previously used application).
For example, this macro ends up being very useful if:
You are frequently jumping back and forth between 2 tabs
You were on tab 10, then clicked on tab 4 & just want to jump back to tab 10 with a shortcut key
You forgot which tab you were previously on.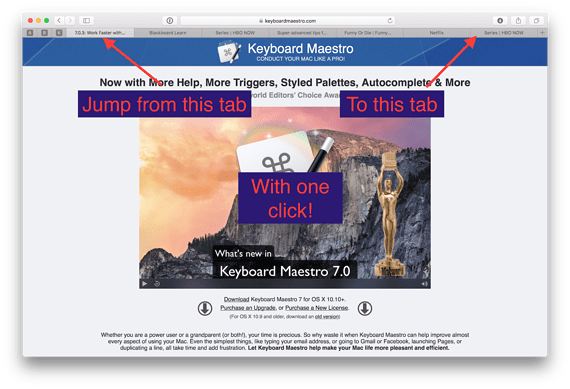 The macro itself is very simple: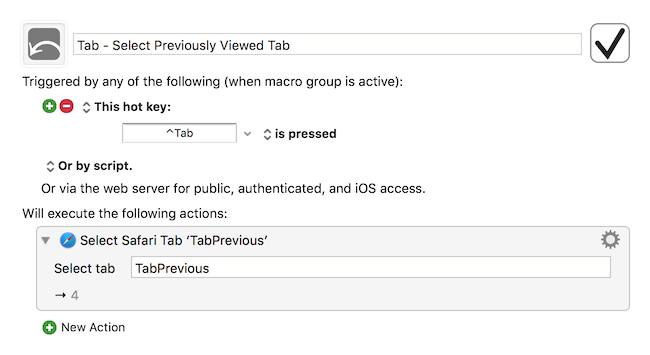 But it is dependent on the variables set with this macro (note that you do not execute this macro yourself, it just sets the TabPrevious variable):

I really like this macro and honestly I think Apple should include this with Safari to begin with but luckily Keyboard Maestro makes it possible!
Hope you like!
---