Download: Set Audio Bounce Options.kmmacros (2.7 KB)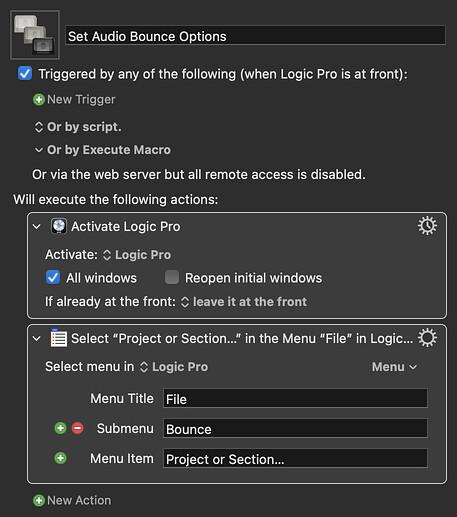 Trying to create a macro that performs some basic settings of this dialog window that displays after execution of the attached macro.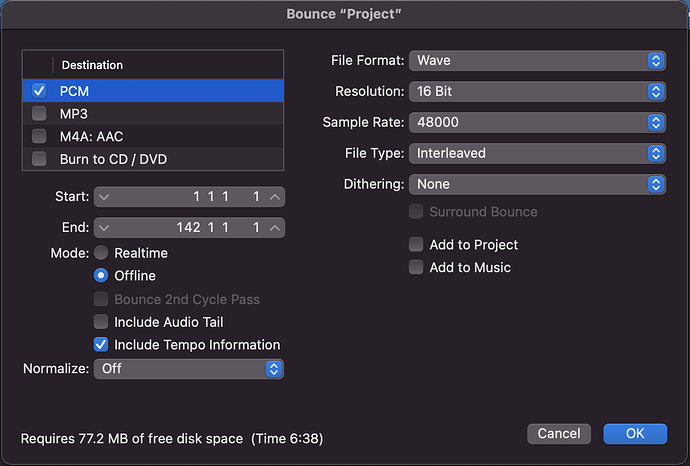 So far I've been able to get it to work partially by recording my actions and then tweaking from that point. But the problem with that approach is the pointing and clicking depends on what items are currently selected in the dropdown when the initial dialog pops.
What I need is a more practical approach where I can select each dropdown menu item by name to set its value. Irrelevant of initially set values and mouse positioning. I thought the built in "select or show menu item" would have the answer but it doesn't seem to be designed to work in the way I need it.
What is the best way to select items on this dialog?