I'm trying to turn off a network interface and really struggling with how to get KM to do it in a shell script.
It works fine in the Terminal but not via KM. I really don't know my way around this kind of stuff. I've searched thru the forum and the wiki but there is precious little info that I can use.
Can anyone help me out with this please?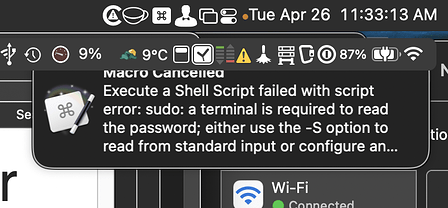 ---
Execute a Shell Script.kmactions (751 B)