This just has me stumped, even after looking at forum examples. I thought it should be easy: select a file(s) in the finder and move them to the desktop, or a specified folder. I used the desktop in this example as part of my troubleshooting. Once I get it to work, I will replace ~/Desktop with ~/Desktop/keepers. The folder keepers exists.
The macro fails every time with this notification:
Action failed with Error Domain=NSCocoaErrorDomainCode=4 ""thefilename.jpg...
Here is a screenshot of my macro. It looks to me exactly like the forum example: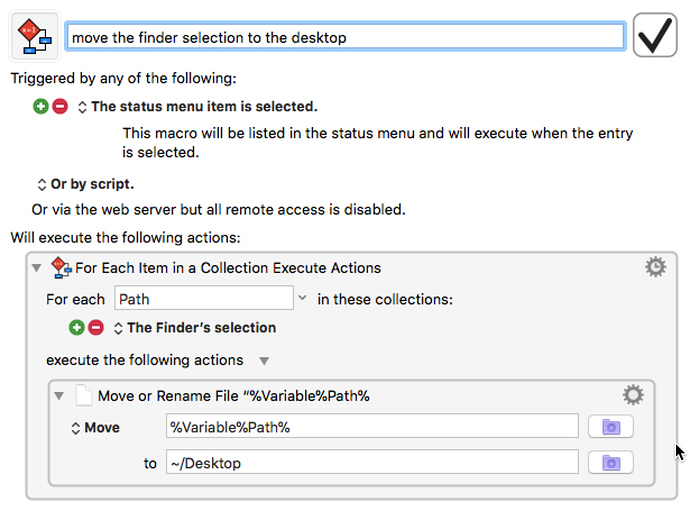 Thanks.