Keyboard Maestro 8.2.4 "Smart Copy" Macro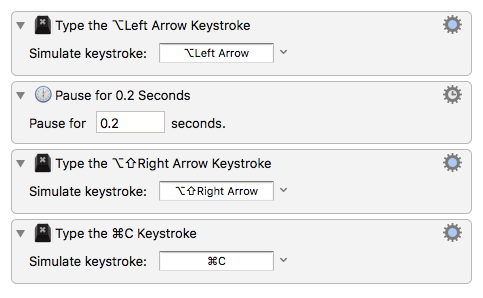 Hello, I'm just starting to put this macro together but I would like the first 2 actions only to occur if the cursor is not at the start of a unit of text. I've looked at the "If Then Else" action but I cannot work out what condition I should test for.
What I am trying to do is to be able to position the cursor anywhere in a unit of text, and press a key and highlight and copy the entire unit of text to the clipboard. The problem is that if the cursor is at the start of the text, then it jumps back to the previous unit of text.
I hope that makes sense!