I have this Pause Until action that stalls on my Big Sur system where is runs fine on High Sierra.
I have a pause until menu item is enabled. But when I observe it, is shows FALSE when it is actually TRUE.
So I inserted a new action, the same, and made the same settings. And there is shows TRUE.
How could that be?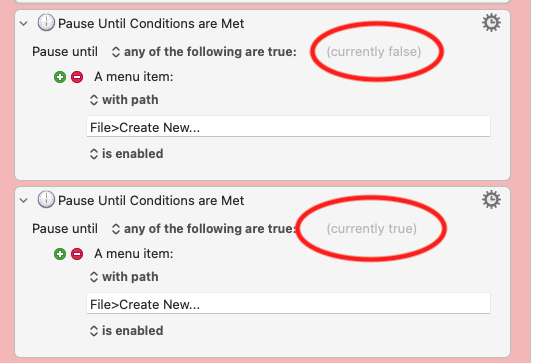 Then I thought; well maybe a 'broken' action but the first time the loop in the macro runs it is fine but a second time it runs in the loop I get a reverse result; it shows TRUE where is should be FALSE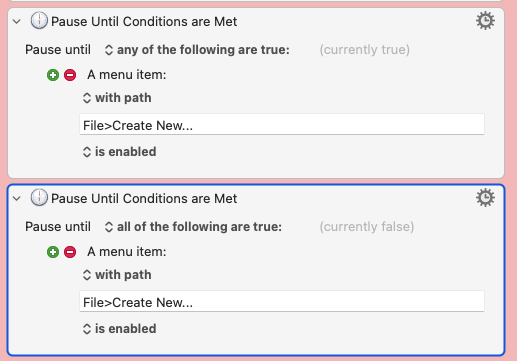 Could it be that somethings interferes with KM?
The program I use the macro in is Avid' Pro Tools.