Continuing the discussion from Macro: Get App Title, Window Name, Size, and Position:
I completely agree.
@peternlewis, please consider a change to the KM Editor UI for sharing, that works something like this mock-up: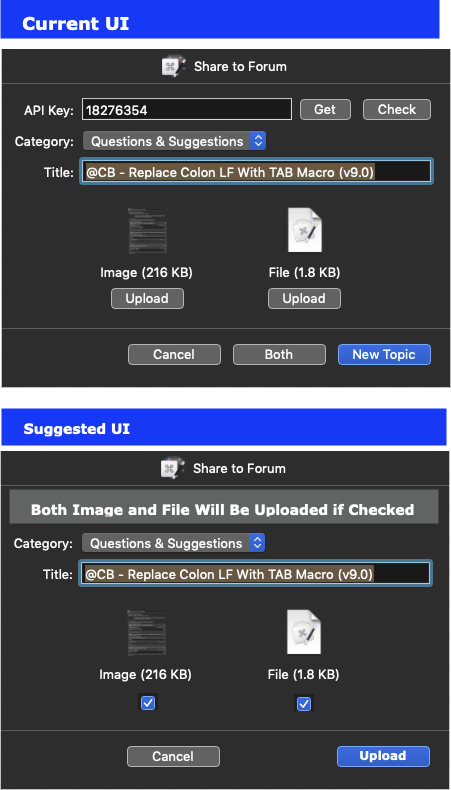 Lots of users have found the current UI confusing, and don't understand how to upload their macros. I've had to explain it to many users.
I believe my suggested UI would be clear to everyone, and provide the best default settings so that all the user has to do is hit the "Upload" button.
I did remove the top part about API, since I don't understand it, have never needed to use it, and it just presents another question for the user, who can then enter bad data causing the upload to fail.

.
Thanks.