Hi, I'm Cesare!
First post for me here, hopefully I won't make too many mistakes.
I'm a solo developer and I try to provide decent support, and sometimes my support emails need to become quite long. So, yesterday I decided to take the most common sentences I use and create a KM macro that allows me to select them from lists, and finally compose a draft to revise and personalize manually.
I think it's a text expansion macro that can be useful, and has been recommended to me to share it in this forum, so here it is: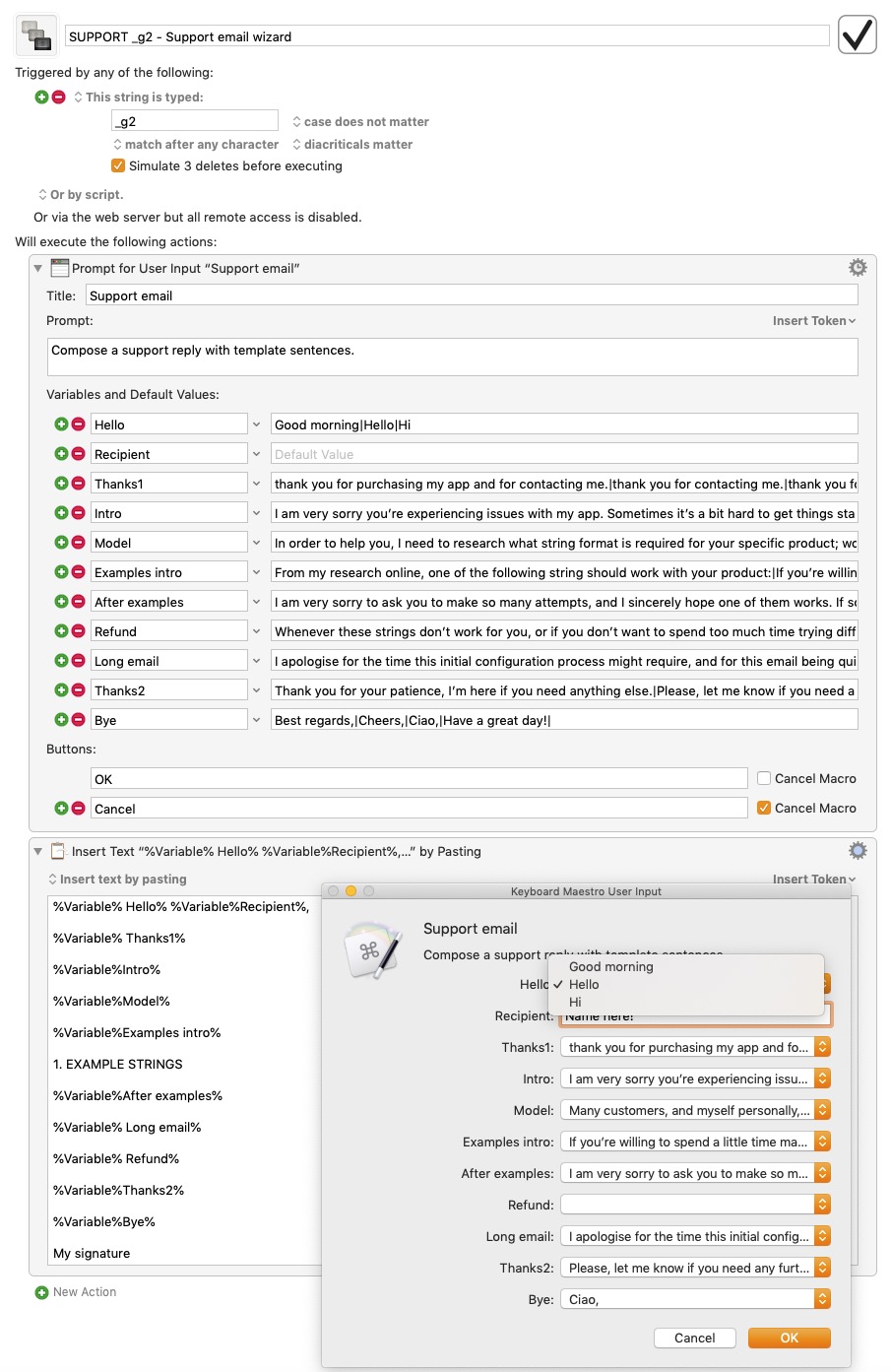 SUPPORT _g2 - Support email wizard.kmmacros (6.0 KB)
Please, use it as you please (maybe changing the actual copy a little).
A suggestion: I find it easier to actually prepare the | separated strings in a text editor and paste them inside Keyboard Maestro when they are ready.
Ciao!