It's here at last, the new and improved Textcavator for full text searches of files on your computer.
Because it's like Googling your hard drive, we created a simplified interface for it: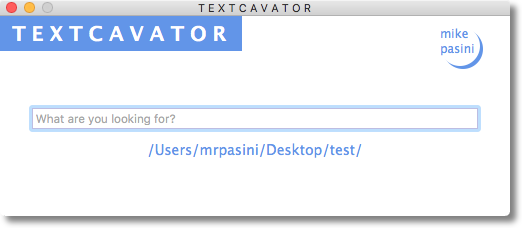 The full interface with new options to refine a search is still available by holding down the Shift key with the trigger (F9 in this distribution).
And the report form has been redesigned to make it easy to see what options were used and to scroll within the report window.
The original Textcavator is still available but this one is different enough that I'm starting a separate thread.
Textcavator 2020.zip (1.6 MB)
(NB: Slight revision to Perl code to remove redundant filename in report used for debugging. Added pdftotext installation instructions.)


---
Original Textcavator page. (@ccstone -- Keyboard Maestro Moderator)
Newest Version Textcavator 2021 (@mrpasini)
---