Acrobat Pro DC (Mac) has a menu suite that is impossible to access through the normal menus (at least not those that KBM can reproduce under "Select/Show Menu Item"):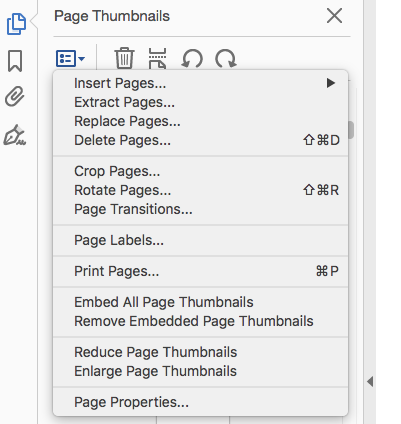 My first thought was to try to produce a macro by assigning a mouse position to click (what I want to click on is "Page Labels" to assign new page numbers—a frequent task for me). But I have struck out here, and wonder if there's a better strategy. I imagine this is a problem in lots of other programs. Thanks in advance.
PS: Something tells me I placed this query in the wrong thread. sorry for that. not sure how to move it.
I did find something close here (Peter;s reply) [enter link description here] ("Select or Show a Menu Item" in top bar menu app?). Not working yet though.