Hello,
I am looking to create a macro that has a user prompt for search / replace regex terms in a text file.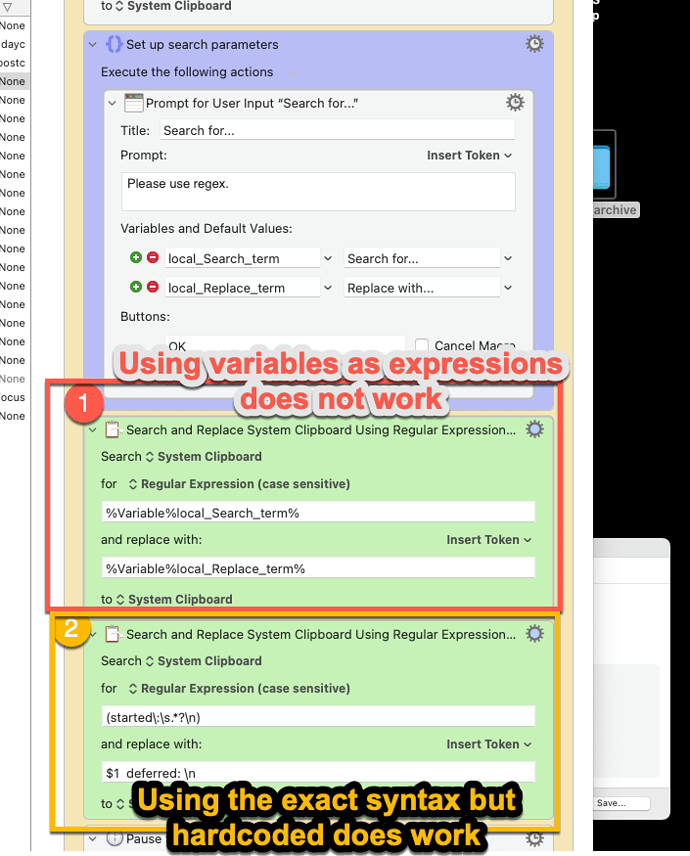 Ideally, the macro would prompt the user to enter the search and replace terms, and save the map variables.
The variables get put into the Search and Replace block (see 1). This does not work.
If I instead hard code the search and replace terms in the same block (see 2), then it will work.
What am I doing wrong? How can put dynamically created regex search terms into the macro?
Thanks!
For reference sake, here is a copy of the macro that I am using
Regex Search and replace in folder of text files.kmmacros (15.2 KB)