I'm trying to build a macro that will insert a markdown link built from info from the currently active Chrome tab.
Here's what I've got: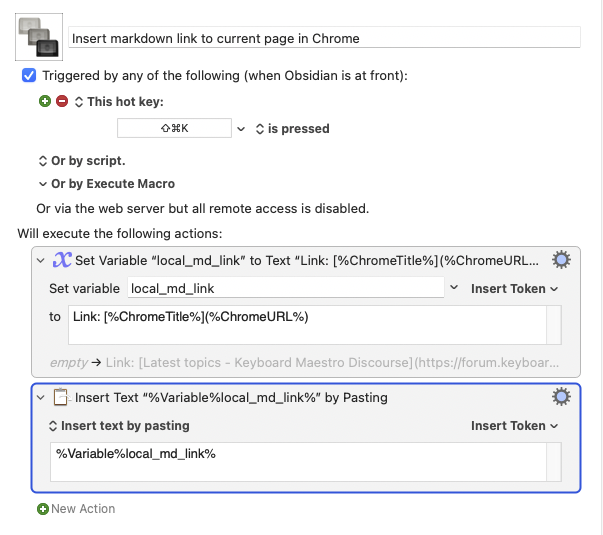 but when I trigger the action in Obsidian, none of the Chrome info is there. Instead, I get:

I'm puzzled because the results preview for the Set variable - local_md_link action appears to be correct -- the webpage's title and URL are interpolated correctly. It's just when I try to do anything with that local_md_link variable do the contents disappear.
Anybody know what's going on?