I have written a program — ASK_Palette — which is free to download on my website:
It is the further evolution of an earlier application — KM_GridPalettes. Basically, the app allows you to design a grid of buttons and link those buttons to Keyboard Maestro macros. You click on a button and the corresponding Keyboard Maestro script launches.
This basically provides the functionality of a StreamDeck. It is cheaper (free) and does not take up any desk space! A palette can be designed with 100 buttons which is more than the biggest of the StreamDecks.
A manual, downloadable on the website, explains how the program works and how to design a palette. It is possible to create up to 100 palettes and move easily between them. The application allows the user to provide tips and other information about the individual buttons and palettes which is useful when engaging with Keyboard Maestro macros you might have that are important but used infrequently.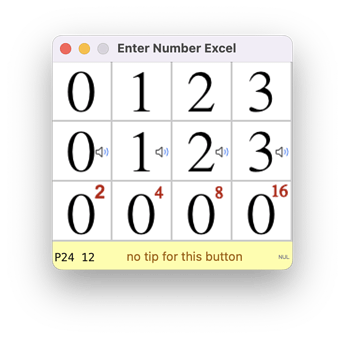 I recently was faced with the task of entering into an Excel spreadsheet the degree of indentation (0 to 3) of 7,000 lines in a picture of text that I had been provided. I designed the palette above to make this excruciating task a little more doable. The buttons with little microphones included have Keyboard Maestro speak out loud which line I was currently dealing with to help me keep my place. Occasionally there are long runs of no indentation that the bottom row helps me deal with.