I am going round on circles, so maybe someone has a better idea.
Q1: Which screen does screenindex 1 refer to?
https://wiki.keyboardmaestro.com/function/SCREEN?redirect=1
Q2: The idea behind these two macros is to display a prompt on a SPECIFIC screen
e.g. is this the primary screen? is this your secondary screen?
In the first macro you can vary the screenindex and run the macro
The second macro is there as someone suggested splitting off the prompt into a separate macro.
The two macros load into [Xampl] macro group.
It does not matter if the prompt is the KM default or a Custom HTML.
In some tests, it shows on the wrong screen first time, but the correct screen second time.
I have tried differrnet ways of changing the "focus" to the target screen.
Any ideas welcomed.

===================================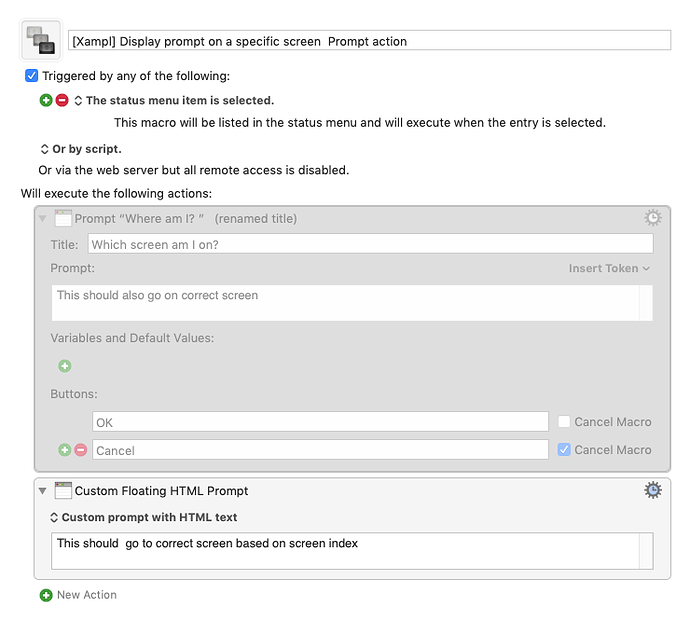 ===================================
[Xample] Trying to force a prompt or custom HTML on a specific screen Macros.kmmacros (13.6 KB)