Execute Macro Action is a lever to KM development and help to organize his code.
● At present only one optional parameter can be given to a KM macro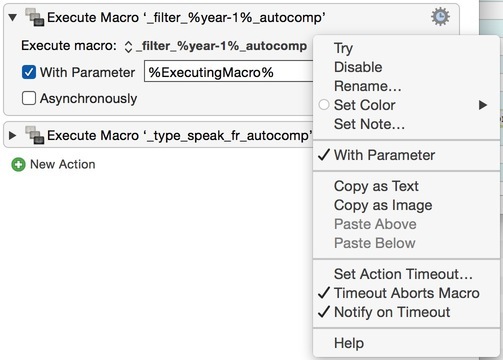 Although it can be simulated some way, it should be nice to have more native optional parameters.
● It should be very nice to have a "Navigate to macro source" item, in the gear menu, to navigate directly to the called macro, as an elegant mean to inspect / improve its code.
Thanks,
-- Alain