A few of my macros conditionally execute other macros based on the current state of a variable like 'ThingToDo' below. Up until now, I've been adding a new IF ELSE for each macro possibility with an 'Execute Macro' for each 'ThingToDo':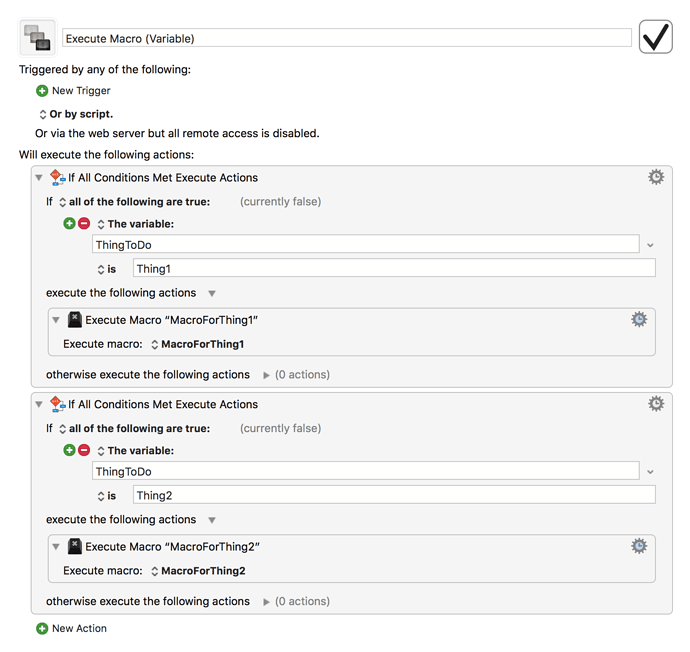 The problem is that I need to manually select the macro that I want to run for every case. This means if I add a new case then I need to update the macro to accommodate the new 'ThingToDo'.
How can I execute a macro explicitly named in a variable?
NOTE: I realize that if the macro name changes it would not run, but this is a naming convention that I'll be enforcing strictly.