Hi,
I'm on the trial version of Keyboard Maestro and on the fence if I should buy it, as through my testing I can't get it to do what I want. I'm trying to create a macro where it targets a image, when I take a screenshot and add it to click found image, I get this error message all the time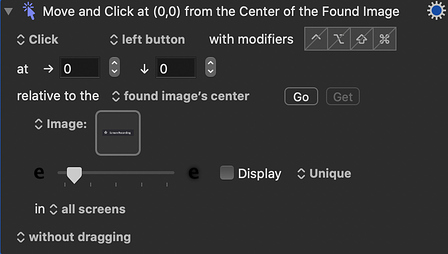 Heres the following action.
Is there a fix to this or a way to reliability get the action to click a certain item on my screen? I've tried to click on a specific location on my screen, but that one doesn't click what I want reliability and things can change and give issues down the road.
I really would like to get a full license. Just this is getting in the way of actually making a workflow that works for me.
Hope someone can help thanks.