#MACRO: Spotlight KM Variables v1.1
UPDATED: v1.1 The variable's value is now shown using a Custom HTML Prompt, to support multi-line values.
Requires OS/X Yosemite or later,
Requires Spotlight Search Prompt.
Spotlight KM Variables.v1.1.kmmacros (34.0 KB)
NOTE: I realize this information is available in the KM Preferences dialog, but I had a request for this, so I thought I'd post it for everyone.
This macro displays a Spotlight dialog with all the KM variables, like this: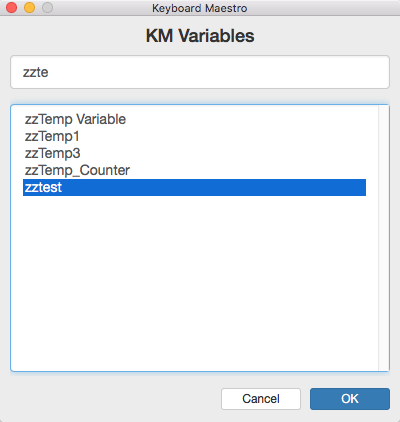 If you select a variable, you get this prompt: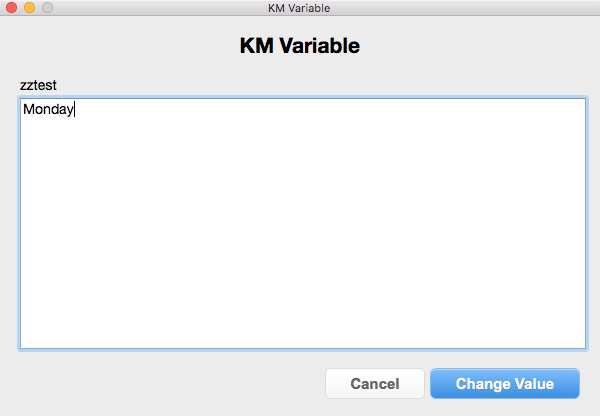 If you want, you can change the value.
---