[Requires Monterey]
This macro implements two of the approaches described in Optical Character Recognition (OCR) Script posted by Chris Stone.
But it adds all of the options available to tune accuracy in Apple's Vision framework. Mouse over the input fields for descriptions of their effects.
And if you're using Text Toolbox II, you can easily add this macro to that menu bar palette. We added a new macro named 77)OCR Image and used Execute a Macro to link this macro.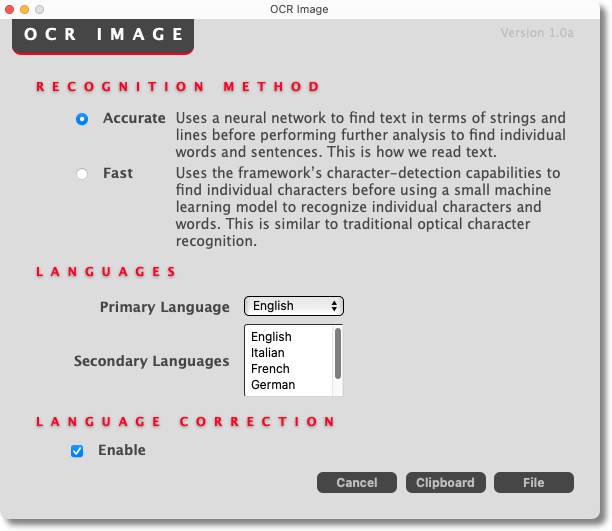 The File option seems to work fine but I'm stumped why the Clipboard option just returns PNG for a PNG screenshot. The original code run from Script Debugger exhibits the same behavior so it's probably how I've been testing.
If it works for you, I'd appreciate knowing the trick.
The language options allow selection of a main language and multiple secondary languages. To select more than one secondary language, hold down the Command key.
OCR Image with Options.kmmacros (16 KB)