I use a single comment action macro to record modifications made to my macros (as shown below).
AAA - Macro Modifications History.kmmacros (87 KB)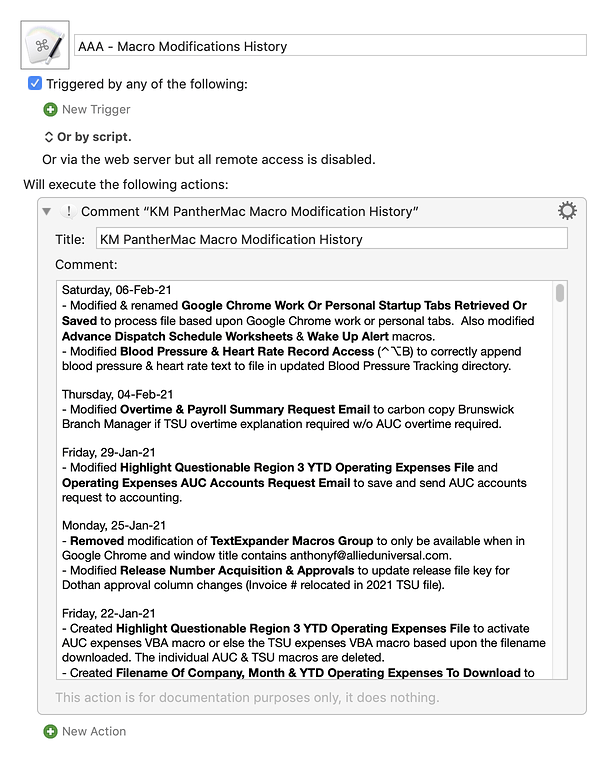 I want to paste the modification statement with the name of the macro "bolded" without it changing the entire layout of all the text (as shown below after the paste).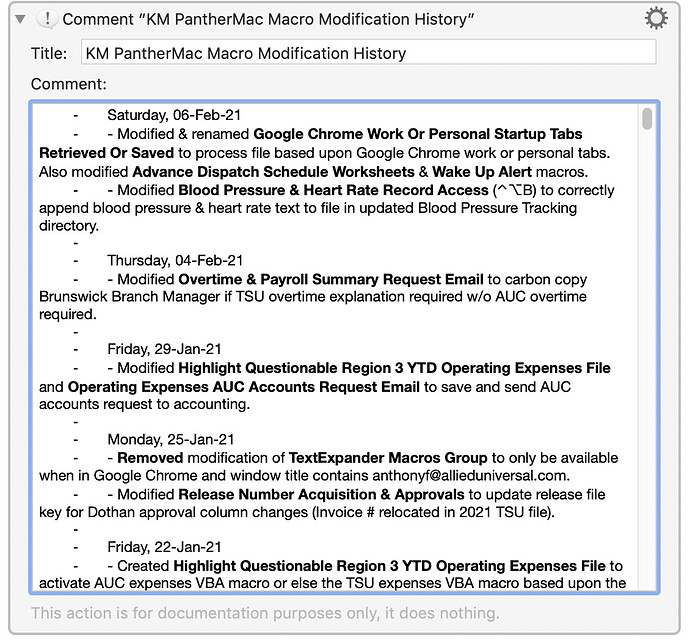 My workaround is to remove the style before pasting and then "bolding" the macro name after pasting. Can someone explain why the layout changes only if "styled" text is pasted and how I can paste the styled text without causing the entire body of the text to shift?