After reading this: How Do I Get the Position of a Character in a String using KM Actions? - #3 by JMichaelTX I came up with this macro: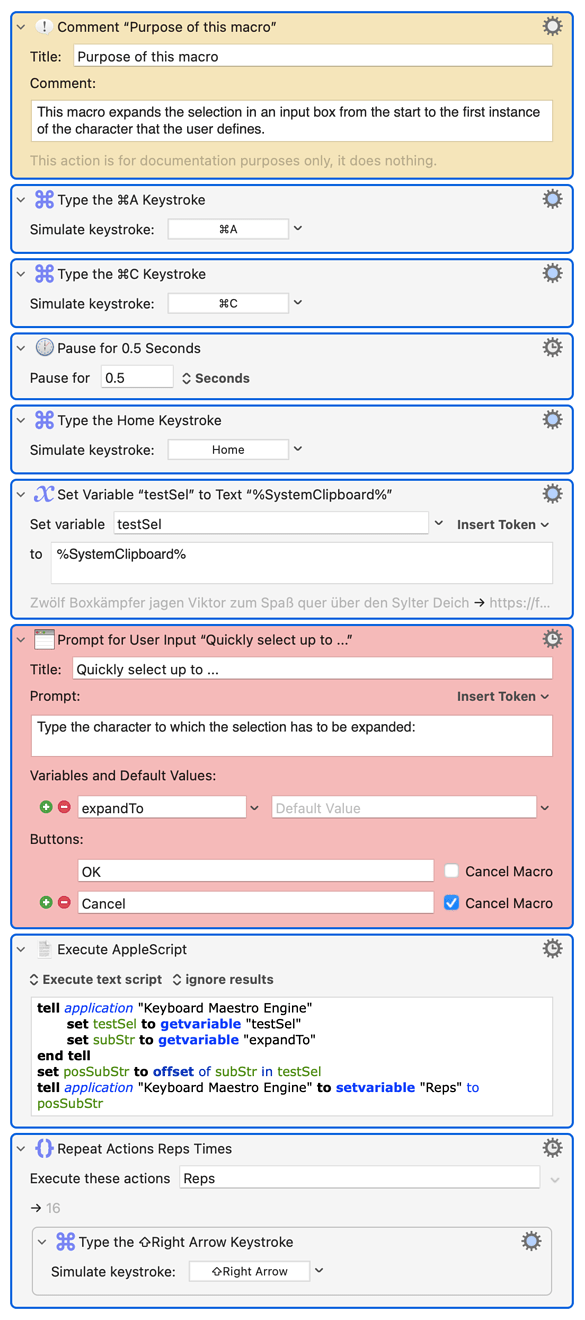 Demo:

The macro:
Expand selection to user-defined character.kmmacros (7.3 KB)
I have two questions:
How can I replace the red action with an action that avoids the input box, but directly takes any character that can be inserted via the US keyboard?
How can I make this macro repetitive? So first the selection is expanded to the first 'r', then further to the second 'r' in the input box, etc.