[Continuing the discussion from Select a different browser under certain conditions:]
---
Yesterday Apple made the Safari Technology Preview available.
For quickly toggling your default browser between 'Safari' and 'Safari Technology Preview' I have modified the Chrome/Safari toggle macro a bit: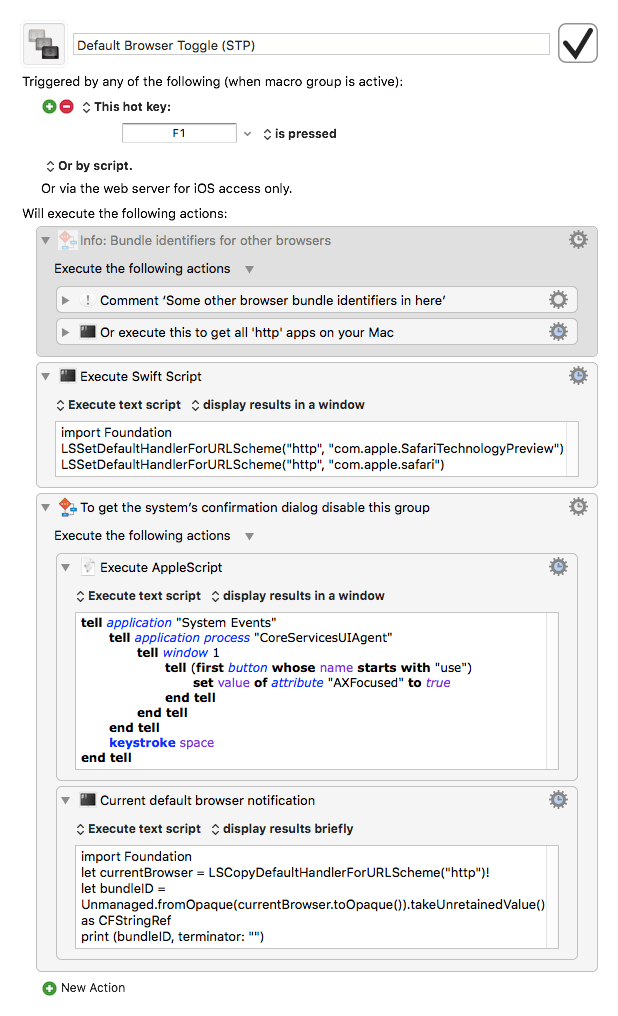 Default Browser Toggle (STP).kmmacros (6.1 KB)
---
Note: The change of the default http handler causes the system to bring up a confirmation dialog. This dialog gets dismissed by the AppleScript (credits to @ccstone) in the last group. In this version I've added a notification that shows the actually set default browser after the toggle.
If you do want to see the confirmation dialog you can disable the last group. This will also deactivate the notification.
---
In case you want to toggle between other browsers you find some bundle identifiers in the comment of the macro. To get a quick and dirty list of all available browsers (http handlers) on your Mac you can execute the action beneath the comment. It will output something like this: