Hi, Gang.
I'm trying to improve a working macro which uses found image clicking and keystrokes to create a PDF of the current sheet and open it in Preview. To allow this, the Numbers print dialog has a handy menu of PDF-related action at the the bottom.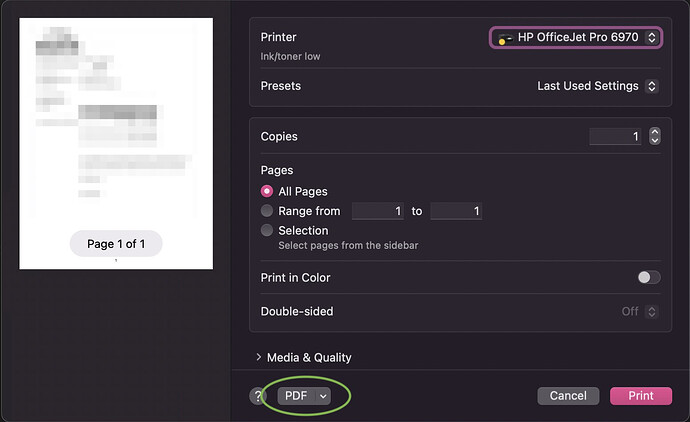 I can successfully click the right-hand portion (down arrow) to expose the dropdown menu...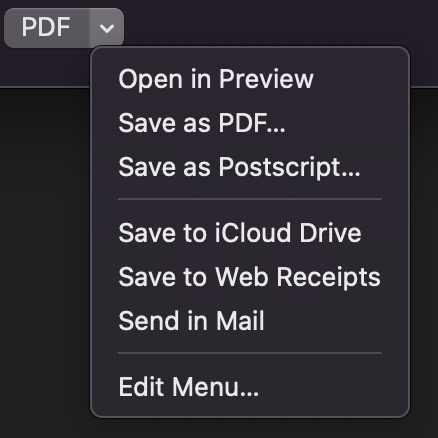 ...and select the "Open in Preview" option from there with "Click at Found Image" actions, however I'm wondering if there's another way to get that to happen.
The "Press Button" action presses the "PDF" portion of the button (I guess they are two separate buttons), bringing up a save dialog. For reasons I won't get into, I'd prefer to open it directly in Preview. Anyone have an idea?
Here's a shot of the relevant step in the Macro: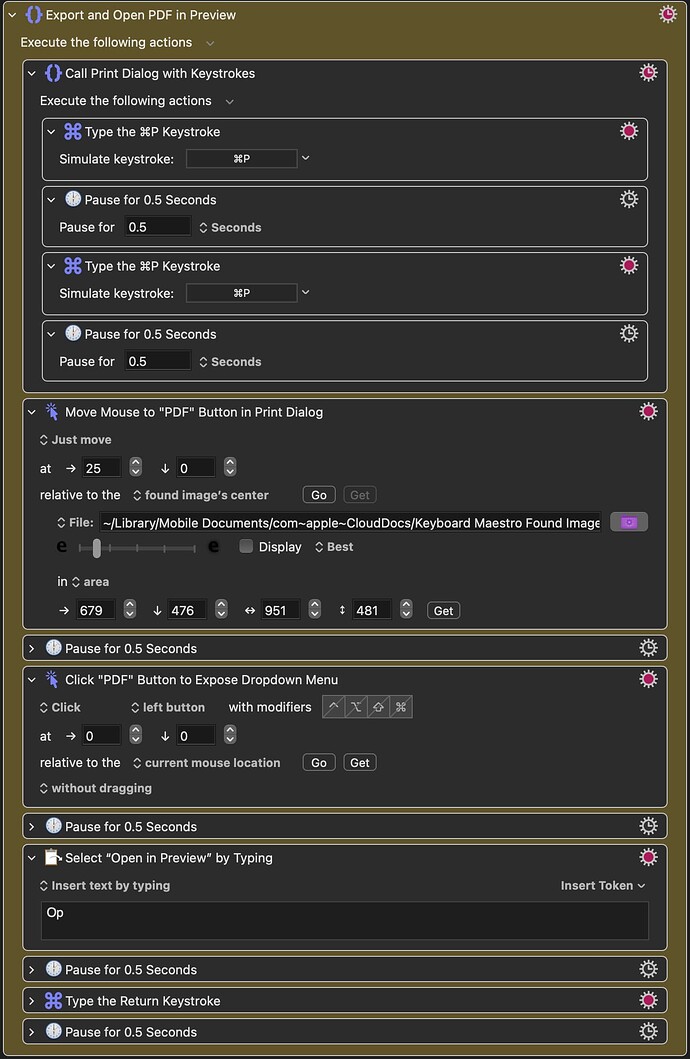 Cheers, Everyone!