Hi all,
I'm using the "Copy" function to copy some texts into the system clipboard. And then I want to append the text with text from another variable. The final product is saved back to the system clipboard ready to be pasted.
However, the macro keeps getting time-out at the copy function without updating system clipboard.
Any help is greatly appreciated. I'm using KM 9.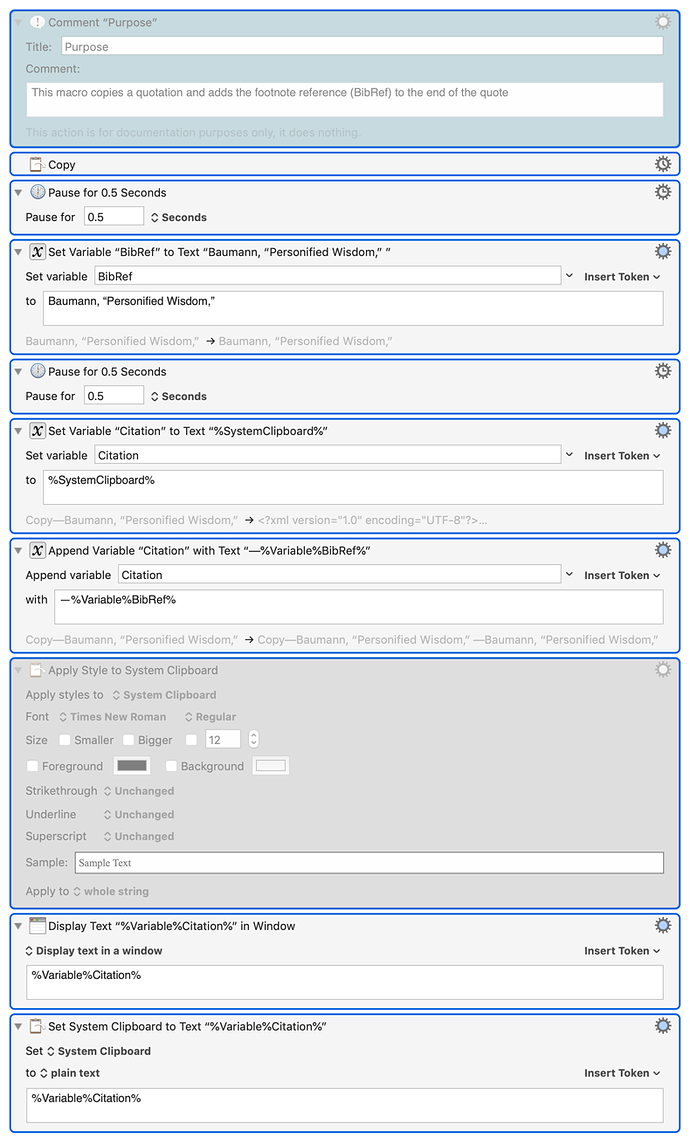 Copy Citation.kmmacros (5.4 KB)