Hi there,
I'm an extreme noob to Keyboard Maestro. In fact, I haven't even downloaded the demo of the app yet, and before I do, I'd like to know that it will help me achieve my goal.
I frequently receive emails from Pocket.com and Clipboard.com that often contain some interesting links to stories that I'd like to read, however, they links don't open in Safari. So to that end, I'd like to be able to strip the tracking crap from the email, just leaving the link to the original article, and have it open in a different browser, like Brave. I'm not exactly sure which trigger I'd like to use, as it's my understanding that KM doesn't have the ability to create a Service that I could access from a right/Command + click on the URL.
As I look at this email, there is no displayed URL, as it's only displayed when I roll over the text or the image. Looking at the email raw source, this is what I see: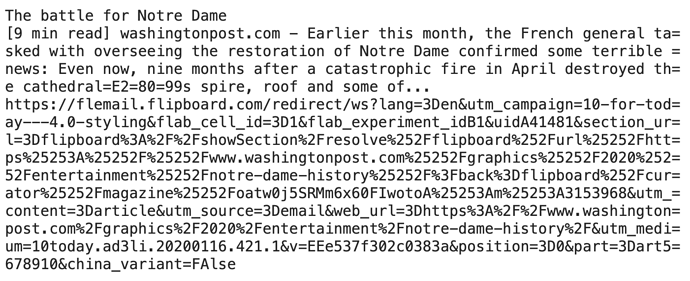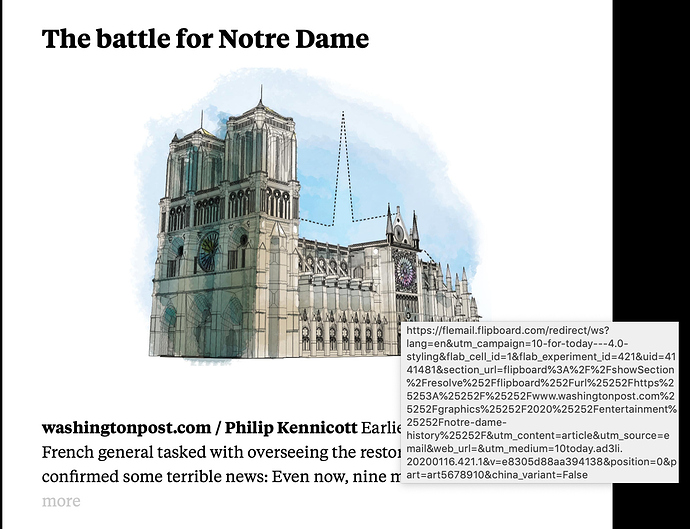 So to that end, is this something that I can achieve with KM?
Cheers!