I am new to keyboard maestro and haven't seen a good thread like this so I am really curious to see how people use their macros. I suppose quite a lot of them will be personal and unique but I am really interested to see how other people use KM and what macros you guys use to automate and better your life.
Here is one macro that I made yesterday that I am quite happy with. I often do research with my browser and Ulysses open and this allows me to quickly paste highlighted text into an open Ulysses app. Here is the macro :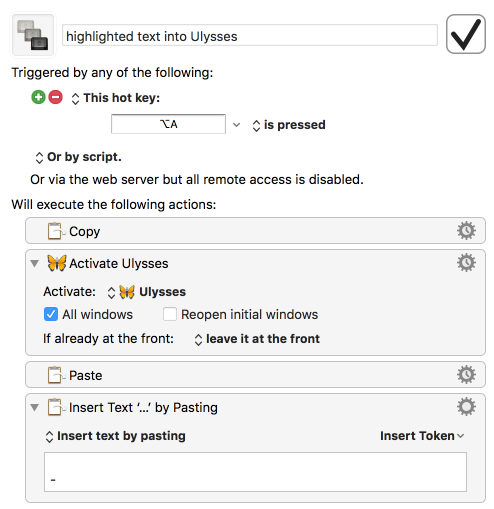 I didn't find a way to post the macro not as an image but it is pretty simple.
I really hope you guys will share some of the cool things you have built that you use very often. I have a lot of workflows in Alfred that I use every day but KM is new for me an I am looking for some inspiration.