Hey Folks,
I've been meaning to post this for a while.
The macro presents a pick-list allowing the user to specify a destination to move the items selected in the Finder.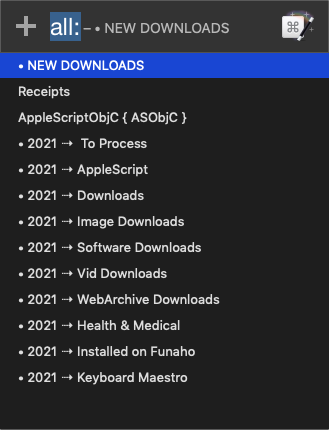 The macro has a default set of paths, which are not likely to work on your system – so you'll need to delete them and start from scratch.
There is a companion macro for adding the selected item to the destination list (See Post #2).
I'm not presently supporting tags in the pick-list, although I will probably add that feature sometime soon.
Note that this version only displays the NAME of the destination folder and not the full path. I will probably change this later and leave the display name entirely up to the user.
-Chris
---
Updated to v1.01 2021/12/09 00:45 CST
---
Move Selected Items to Specified Folder v1.01.kmmacros (26 KB)